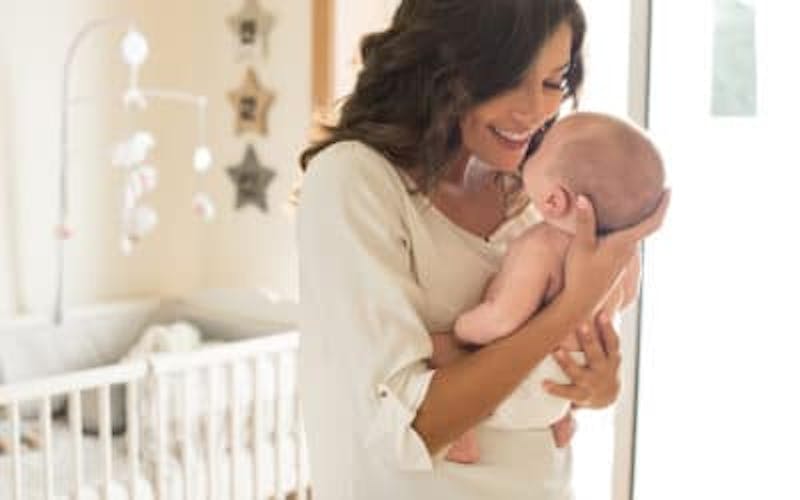 You might have recently decided to add "get a Mommy Makeover" to your long list of to-dos. And that is awesome!
A Mommy Makeover can be a powerful confidence booster – when we combine procedures like a breast lift and/or augmentation with a tummy tuck and/or liposuction, those undesirable body changes left behind after pregnancy can be addressed all at once.
Before you know it, you will be back to a slimmer, more youthful and confident you.
But as exciting as this undertaking may seem – and we already know you are probably eager to get it done already! – there are some things you should keep in mind before hopping on the surgery table.
Who will your plastic surgeon be? (Well, that's an easy one, right? Dr. Lisa Learn is, after all, the best plastic surgeon in Fort Lauderdale.)
What combination of procedures would you like? (A breast lift and tummy tuck, or perhaps a breast reduction and liposuction. Maybe even a breast lift and augmentation combined with a tummy tuck and liposuction – possibilities are many.)
And, finally, when is the best time to schedule your surgery? (You may be ready and willing to get it done as soon as today, but is your body ready?)
Taking these things into consideration before committing to surgery will ensure optimal recovery and minimal disruption to your family life. And, as a woman and a surgeon, Dr. Learn understands the importance of both spending time with loved ones and feeling beautiful while you're at it – she not only provides the best surgical experience possible, but she will also help guide you before and after the procedure takes place.
Of course, deciding the exact combination of procedures that is best for you will be discussed in-office after a thorough consultation. (You can also read our latest blog, "What Does a Mommy Makeover Include?", to best prepare for this discussion.)
Here, however, we will dive in a little deeper into when you should get your Mommy Makeover.

After You Stop Breastfeeding
This is an important aspect to take into consideration.
You should schedule your Mommy Makeover after you have stopped breastfeeding for at least 6 months. This is because the surgery entails breast enhancement procedures which can injure the milk ducts and hinder breastfeeding afterwards.
Preferably, you should wait 1 year after you have stopped breastfeeding – this will give your breasts enough time to return to their natural position and heal. Once your breasts have stabilized in terms of shape and size, Dr. Learn can properly assess your condition before preparing you for surgery.
Once You are Done Having Children
Now, this is not necessarily a "must." However, it is definitely something to keep in mind.
The Mommy Makeover procedure will restore your body to that amazing and youthful appearance you once had, but bearing children after undergoing surgery will most likely alter the end results of the procedure. And there is really no point in risking the potential complications of surgery just to have the results erased by another pregnancy.
(Naturally, we take every precaution possible to minimize the risk of potential complications; it is simply impossible to completely eliminate all risk.)
So we recommend that you only consider a Mommy Makeover when you no longer have plans to have other children in the future. And if you are unsure about having more children, it is recommended that you at least postpone the procedure for a later date.
When Your Weight Stabilizes
This is a prerequisite that must be fulfilled to be eligible for a Mommy Makeover – ideally, you should undergo surgery after shedding all the pounds accumulated during pregnancy.
Yes, it is true that the Mommy Makeover procedure will remove adipose deposits from your body with the help of liposuction and this will cause minimal weight loss, but you shouldn't consider this procedure as a weight loss method.
Rather, the Mommy Makeover is a complex combination of procedures that aims to enhance your appearance and profile by reshaping the figure and tightening the abdomen.
Once You are Prepared for Post-Surgery Care
Though a Mommy Makeover can be an exciting undertaking, it is still very much a complex surgical procedure that will require recovery time.
After the surgery is completed, there will be at least a few days wherein it will be difficult for you to work or look after your children.
And we should emphasize the importance of caring for yourself during recovery – this sensitive time will have a significant impact on the final results.
Because of all this, it is essential to set an appropriate date and time for the procedure – if you can't find someone to help you manage your home, then you should postpone your Mommy Makeover.
But When is the Best Time for a Mommy Makeover?
Well, the shorter, darker, and cooler days of fall and winter (even here in Ft. Lauderdale!) can make it easier to cope with the necessary downtime after a Mommy Makeover surgery. Not to mention that your winter wardrobe is ready-made to conceal your results until you're ready to show them off to the world.
Also:
Cooler temperatures can allow for a more comfortable mommy makeover recovery.
Getting help with childcare is often easier when school's in session.
The holidays are a natural time to take longer "vacations" (*wink, wink*).
You won't have to miss out on warm-weather activities.
There is less concern about sun exposure.
We Can Help You Decide!
All in all, the best way to figure out the most appropriate timefor your Mommy Makeover is to meet with an experienced, board-certified surgeon, one who can help you decide what procedure combination is right for you and discuss what to expect with recovery.
So come visit Dr. Lisa Learn today! She will perform a thorough evaluation of your goals, answer all questions you may have, and even provide an implant-sizing session if you are interested in a breast augmentation as part of your Mommy Makeover.
All you have to do is give our Fort Lauderdale office a call at (954) 380-8411 to schedule your consultation. You can also take advantage of our handy request form online and one of our trained staff members will contact you soon to confirm your appointment.