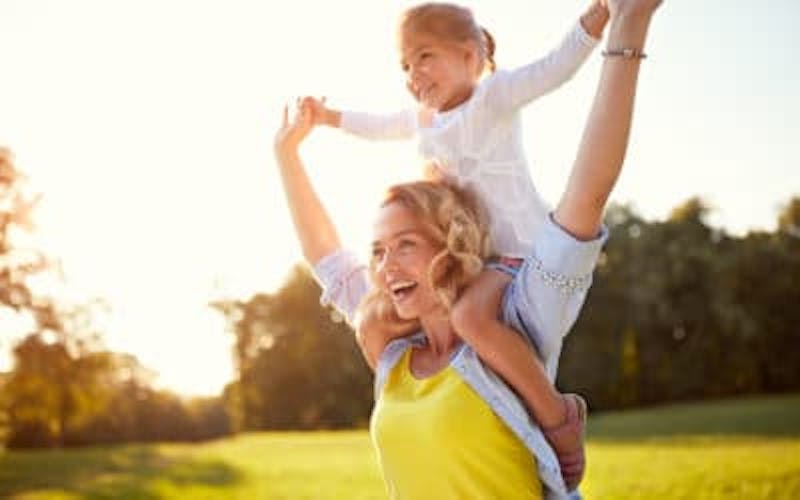 So you have finally decided to shut down the "baby-making factory" – no more childbearing, no more breastfeeding. Maybe your chicks have even already fled the nest, and you now have time to think about yourself and the way your body looks and makes you feel.
Perhaps you've been working hard to get back into your pre-pregnancy shape and have almost achieved your goal (except for that loose excess skin and loose muscle tone around your abdominal area, and those saggy, stretched-out breasts).
It may sound less-than-attractive, but the truth is after pregnancy and breastfeeding, many mothers are left with a body that feels unrecognizable. Stretch marks, loose and sagging skin, and looking much different from their former selves just comes with the motherhood territory.
And this is why mommy makeovers are a hit!
A mommy makeover is a series of plastic surgery procedures that usually combine a tummy tuck, a breast augmentation and/or lift, and sometimes liposuction of problem areas, too. This procedure can help restore a more youthful and shapelier appearance, and boost your confidence tenfold.
But preparing for a mommy makeover isn't something to cram into a matter of weeks. In fact, preparing for any cosmetic surgery should happen over months or even years before getting it done.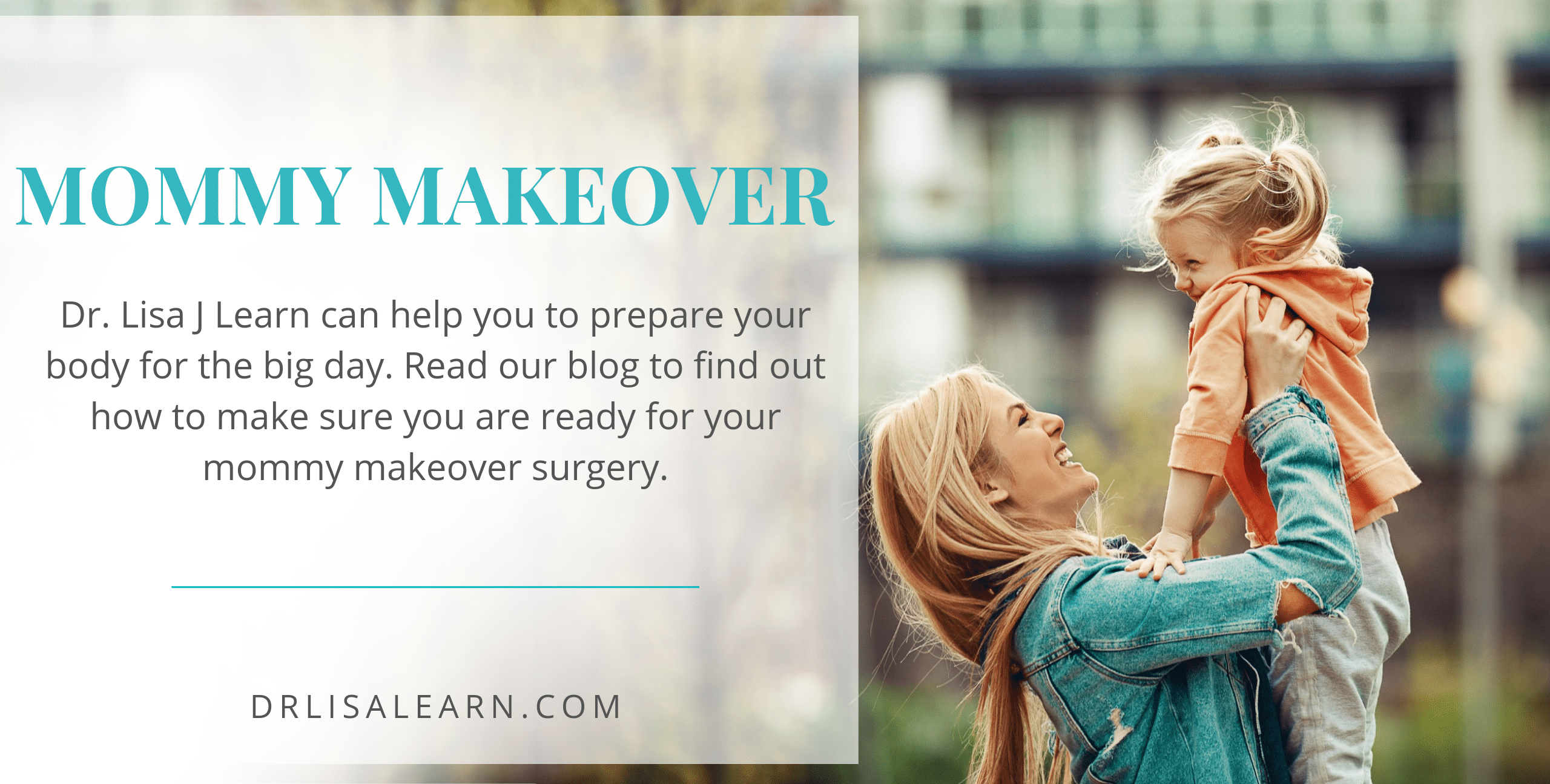 Why Do You Need to Prepare for a Mommy Makeover?
Though you may be eager to just hop on that surgery table and get back to your pre-pregnancy shape right away, your body may not be. And this is especially true if you have just given birth or finished breastfeeding recently – it takes a few months for your body to stabilize and get back to its normal "groove."
Yes, your breast and tummy might have considerably shrunk in size, but that doesn't guarantee those areas have fully gone back to their original shape and size. It may take up to six months after breastfeeding for you breasts to fully settle in size. And the same can be said about your uterus – it may take the same amount of time for it to shrink back down to the size it was prior to pregnancy.
So it's vital that you wait for your body to recover completely before we can make a confident assessment of the final size and shape of your breasts and tummy, and determine how much work will need to be done to achieve your overall goals. If we attempt the surgery too soon, you run the risk of not ending up with the results you wanted from your mommy makeover.
And with all the time and money you are about to invest on this procedure, the last thing you want is to be disappointed with the final product, right?
So How Do You Prepare for a Mommy Makeover?
There is no need to panic, because you don't have to prepare for your mommy makeover alone. Our board-certified plastic surgeon, Dr. Lisa Learn, is here to ensure that you fully understand and feel comfortable with what you need to do to get ready for your big day!
If you want your mommy makeover to be successful (and we know you do!), keep the following tips in mind.
Before your surgery
Communicate all your needs and goals to your doctor. Make sure your surgeon is aware of your wishes, and ask as many questions as you may have so that you go into surgery knowing exactly what to expect.
Be honest with your doctor about your health background. Don't hold back! Provide all your medical history, drug allergies, list of any previous surgeries, medications, diet pills, vitamins and herbs you are taking – some of these may seem unimportant, but they may impact the way you recover from the procedure.
Stop smoking. Aside from all the other negative effects that smoking may have on your health, nicotine can also keep you from healing properly. Nicotine works as a vasoconstrictor, meaning it clamps down the blood vessels, preventing adequate blood supply to reach those healing surgical sites.
Reach your target weight. Body contouring procedures are meant to reveal your true body shape underneath excess skin or bulges, not for weight loss purposes. Make sure you get within a 5 to 10-pound range of your ideal weight and maintain it for at least 6 months.
Stop taking all blood-thinking medications for a least a few days prior to surgery. These include aspirin, ibuprofen, Naprosyn, and Vitamin E.
Hide from the sun. Avoid direct sun exposure for two weeks before surgery.
Take enough time off of work. Now, for some of you the prospect of sitting at home recovering might be dreadful. But beauty comes with a price – so rest, and rest some more. You should plan on taking at least two weeks off from work (though, if possible, three weeks is recommended).
Have all needed supplies at hand. In preparation for optimal recovery, you should make sure everything that you will need is easily accessible. So make sure bandages, medicines, pillows and other items are readily available.
Make sure the kiddos are entertained. Compile a good selection of books and movies at home so your children are entertained, and make sure someone can step in to help take care of them while you recover.
Get a lift for after surgery. Arrange for someone responsible to drive you back home after the surgery is completed and to stay with you until the anesthesia completely wears off.

The day of surgery
Dress comfortably. Bottoms with an elastic waistband and a top that buttons or snaps up are usually going to be your best options.
Fast before surgery. Do not eat or drink anything for eight hours prior to the procedure.
Get your beauty rest in. Make sure you rest and sleep well the night before surgery.
Wash up. Take a shower and shampoo your hair on the morning of the surgery or the night before (next time you wash up may not be as easy).
Leave the lipstick and eyeliner at home. Do not wear any makeup or moisturizers.
Of course, Dr. Learn will have pre and post-operative instructions which will be tailored to your specific goals and needs, and you should follow these instructions to a T to ensure your healing process goes as planned. However, the above steps give you a general idea of what preparing for your Mommy Makeover will entail.
It's a lot to take in – we know. But if you follow these steps, you will be on your way to regaining that body shape you've been missing all these years!
Still Need Help Preparing? Contact Our Office!
If you happen to have more questions about what to do and what not to do before your mommy makeover surgery, simply reach out to Dr. Lisa Learn at our Fort Lauderdale office. During your initial consultation, she will answer all your questions and help you set realistic expectations for your procedures.
You can connect with us by calling (954) 380-8411 or by filling out our request form online.