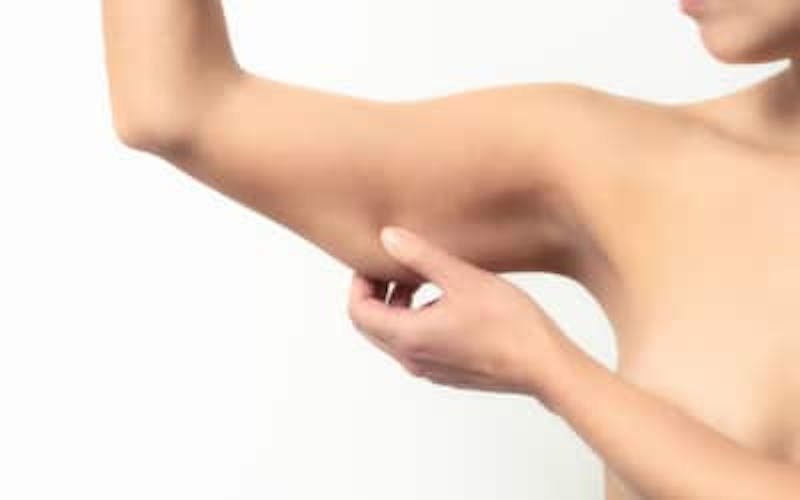 Flabby, loose skin along the underside of arms can be embarrassing and affect your confidence. This situation is fairly common, especially among older adults or those who have lost a substantial amount of weight. Fortunately, you don't have to give up on having beautifully toned, contoured arms! We can help.
In general, the preferred method (or at least step one) of reducing arm flabbiness is good-old fashioned exercise. At the first sign of trouble, you should make a good effort to reduce the jiggle through exercises like tricep dips and extensions, push-ups, and the like. Busting fat and building muscle can help tighten up the skin along the arms.
However, in some cases exercise alone cannot provide the results you want, and even the fittest and trimmest arms still suffer from dangly, flabby excess skin. Unfortunately, as we age the skin loses its elasticity. Additionally, weight gain can break down the collagen fibers in your underarms and elsewhere, which further prevents the skin from "shrinking" back to the appropriate size even if you work off all the weight.
That's when a brachioplasty, also known as an arm lift, comes into play. You've worked hard maintaining your fitness, or getting your body back into great shape. An arm lift can help you clear that last hurdle and give you the youthful-looking, toned arms you've worked toward—and help boost your confidence and comfort in your own skin.
During the procedure, excess skin is removed from your underarms, tightening up that droopy appearance. The procedure may be combined with a liposuction to remove some of the excess fat as well, providing additional shaping and contouring. The incision is usually made in an inconspicuous location in the armpit and upper arm and closed with sutures below the skin surface, so that any minimal scarring that may result is well hidden.
Some bruising and soreness is normal, and you'll have to make some temporary modifications like sleeping with your arms elevated and avoiding heavy lifting or activity for a couple of weeks. However, most people begin feeling better after a couple of days, and within a few weeks you'll be ready to throw on a tank top and hit the town!
Wondering if an arm lift is right for you? Give Dr. Lisa Learn a call to schedule a consultation today. She'll answer your questions, discuss your concerns, and explain the pros and cons of each option available to you. You can reach our Fort Lauderdale office at (954) 380-8411.