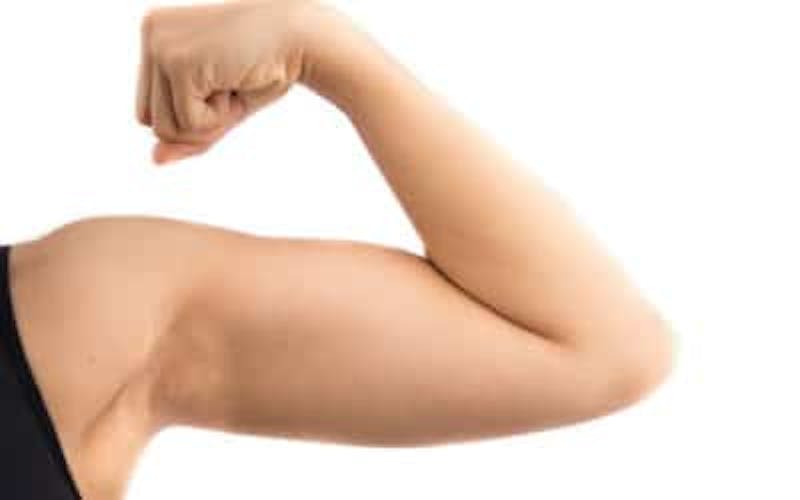 Loose, flabby, sagging skin underneath the upper arm is an extremely common reality for millions of Americans. To some degree, it can result from simply getting older. It may also show up after you've lost a lot of weight, whether through diet and exercise or a medical procedure. Skin loses elasticity over time, and may not quite "shrink" back to the tight, toned profile it had in youth.
Fortunately, you don't have to give up on having the body you want—and the confidence to match! An arm lift, more formally known as a brachioplasty, is a cosmetic surgery procedure that can restore a youthful, sculpted appearance to your upper arms. No more droopy, sagging skin!
Arm lift procedures can vary based on the amount of extra skin that needs to be removed, and whether or not the procedure is combined with an upper arm liposuction to remove excess fatty tissue and leave the arm looking slimmer. Usually, we make an incision from the arm pit to partway down the upper arm—this is to ensure any resulting scars are as inconspicuous as possible. From there, excess skin (and if appropriate, fatty tissue) is removed in order to create a more contoured appearance.
After the procedure, you can expect a little bit of bruising and soreness. You may need to wear a compression garment and sleep with your arms elevated for a couple of weeks in order to keep swelling to a minimum. We'll make sure you have all the information and tools you need to get you through your recovery.
If you're sick of sagging skin on your arms and considering a cosmetic procedure, we encourage you to schedule a consultation with Dr. Lisa Learn. She will carefully review all your options with you—surgical and otherwise—to help you determine whether an arm lift is right for you. To set up a visit at our office in Fort Lauderdale, please call (954) 380-8411 today.