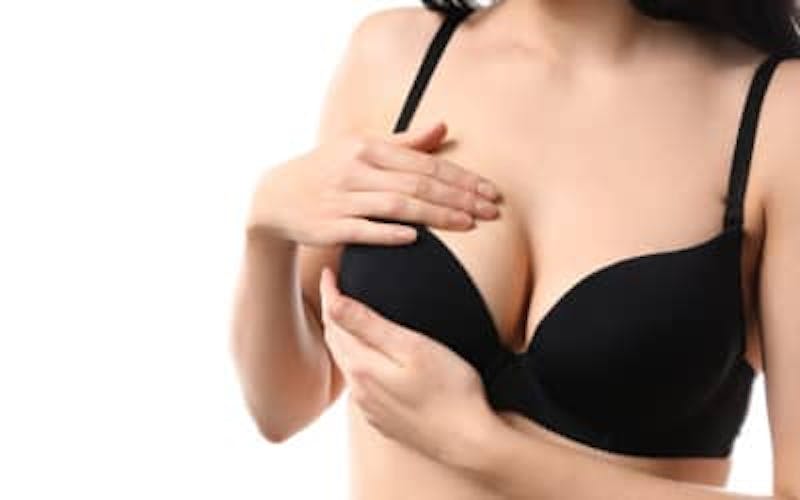 It's not a secret that breasts are among the most commonly worked on body parts for cosmetic surgeons. Breasts are a powerful visual symbol of both motherhood and femininity, and—let's be honest—a core component of how the world sees you. So it can be hard to feel confident in your own skin if you're unhappy with the appearance of your breasts.
We're happy to say that the vast majority of women are extremely satisfied with the results of their breast surgery—whether it's an augmentation, reduction, or reconstruction. We really take the time to listen to you and discuss all your options carefully so you go in with the right expectations and get exactly the result you want.
But bodies change, and so do people. Ten or twenty years down the line, will you still be satisfied with the appearance of your breasts? Maybe yes. Maybe no.
If you are unhappy, will you be stuck with the consequences forever?
Fortunately, the answer is no! While, again, the vast majority of women are happy with their original breast surgery, there are many reasons why you might want a touch-up or alteration later. And that is a service we are very happy to provide.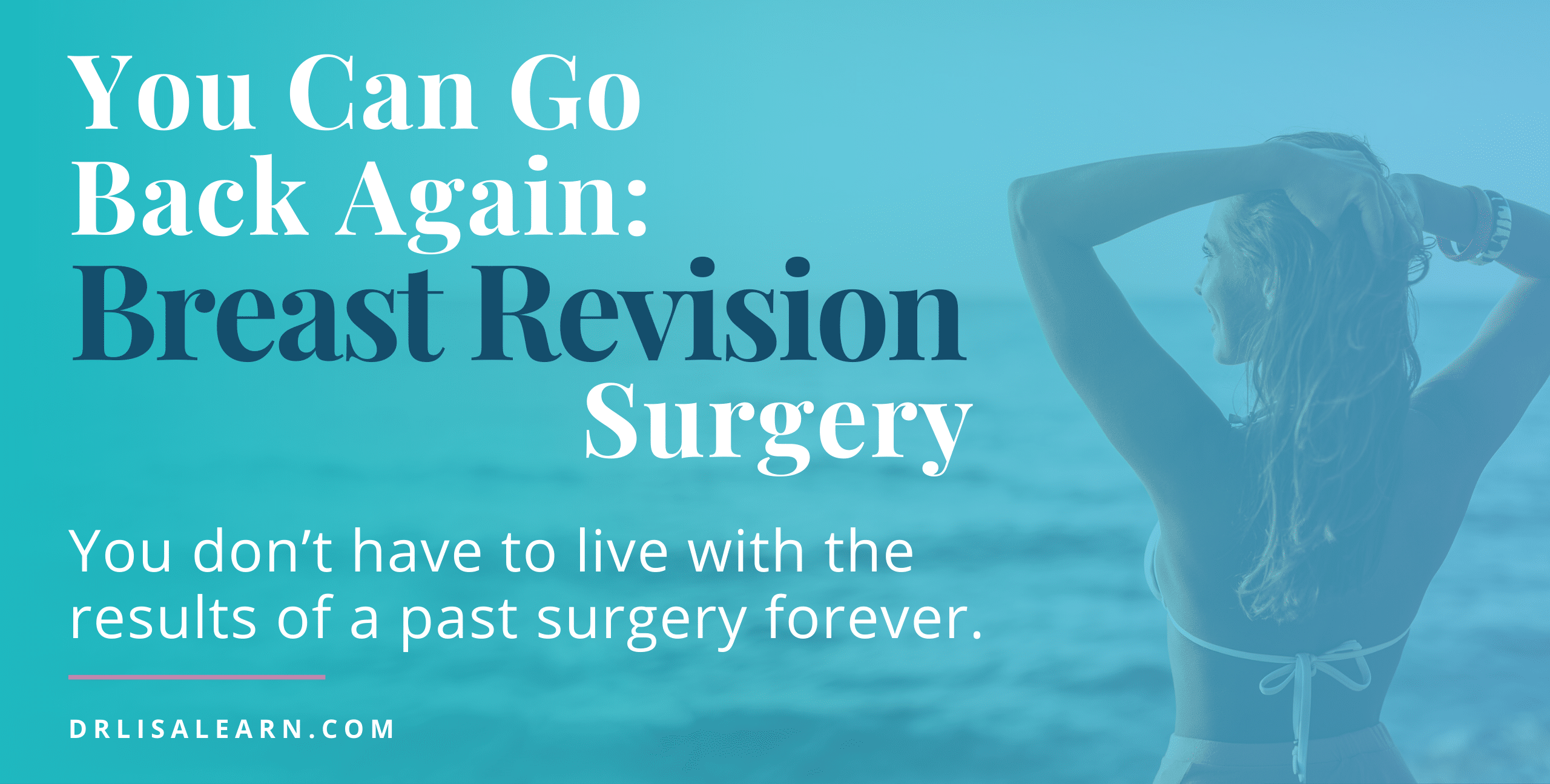 Reasons to Consider Breast Revision
The reasons to choose surgery are, of course, very personal and unique for each woman. However, some of the most common factors include the following:
Replacing the implants. Although breast implants are incredibly durable, they can still change shape or position slightly over time—and in extremely rare circumstances, they can even leak or rupture. The average "lifespan" of an implant tends to be anywhere from 10-20 years, although some go longer (and others not as long). Some women prefer to have their implants replaced about every 10 years even if they are still happy with the results, just to be on the safe side.
Pain or discomfort. There are a number of reasons why you might develop pain in and around the breast over time after an augmentation. Some women develop capsular contracture, which is a painful hardening of scar tissue around an implant. If you are experiencing any pain, tenderness, hardness, or other uncomfortable problems with your breasts, revision surgery may be the appropriate remedy.
Aging and lifestyle changes. While an augmentation or lift will help your breasts look younger and firmer, they don't actually cause you to stop aging or counteract the effects of gravity. In other words, they will still begin to sag over time. Additionally, factors such as pregnancy, breastfeeding, or significant weight loss or gain can alter breast tissue and affect the cosmetic result of a previous breast surgery.
You are unhappy with the original results. Under the hands of a skilled cosmetic surgeon, this should almost never happen. That's not only because your surgeon shouldn't recommend or perform any procedures that they aren't 100% confident in, but also because your surgeon should always make sure you have a crystal-clear set of realistic expectations going forward. That said, we have (at times) performed revision work on women who were unhappy with the work of a previous surgeon.
You simply want a different look. There's no reason to feel guilty. As we said, people change over time. Breasts that once were a source of confidence or satisfaction may no longer represent how you feel about yourself. That doesn't mean you should change your body on a whim—we discourage people from getting surgery unless they are confident, clear-minded, and sure of what they want. Cosmetic surgery is a commitment. But it isn't a life sentence, and it's understandable that your priorities may have changed after several years.

What to Expect
Because the causes, solutions, and goals are always unique, there is no one specific procedure or set of procedures that are standard in every case. That said, breast revision may commonly include things like:
Replacing old implants with new ones that are in better shape or are better sized and positioned for the results that you want, or simply removing them if you wish to return your breasts to their original size.
Performing a breast lift or breast reduction at the same time, if they are necessary to help you achieve your ideal results.
Surgically removing scar tissue or calcium deposits around implants to reduce breast hardness and discomfort.
Some women may also consider getting a procedure on another area of the body at the same time (for example, a tummy tuck) so that they can recover from both simultaneously. This can sometimes be accomplished, depending on the location and nature of the other surgeries.
As for what to expect from recovery, this should already be familiar to you since you've already had a breast surgery. Expect to take things very slowly for at least 3-4 days, light duty for a few weeks, and a gradual return to full activity by a month or two. Soreness, pain, and hard breasts are normal at first, but should recede.
We'll of course go over the specific details and expectations of whatever procedure (or procedures) you choose at your consultation, and set up appropriate follow-up appointments to make sure you're pleased with the results and that your recovery is on schedule.
So if you have had breast surgery in the past but are now looking for a change—whether due to physical discomfort or aesthetic reasons—please give us a call so we can talk with you about your options. You can reach us in Fort Lauderdale at (954) 380-8411, or request a consultation online.