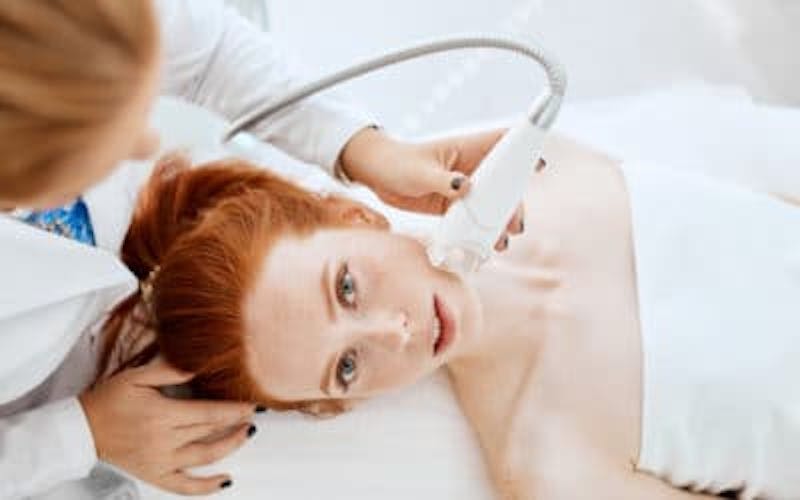 We've all heard the horror stories. Nose jobs gone wrong. A celebrity that went one surgery too far.
Most of it, we're happy to report, is fiction. Cosmetic surgeries have a great track record for safety and success, and they're getting safer all the time. And any surgeon worth her degree will never perform a procedure unless they are fully confident in both their own skills, as well as the patient's ability to properly care for themselves after surgery.
That being said, the honest truth is that major cosmetic surgery isn't for everyone:
Maybe you don't want to make the full commitment (time, energy, expense) necessary to get through the post-operative recovery period that surgery requires.
Maybe the aesthetic enhancements you're looking for can be supplied by a less invasive procedure.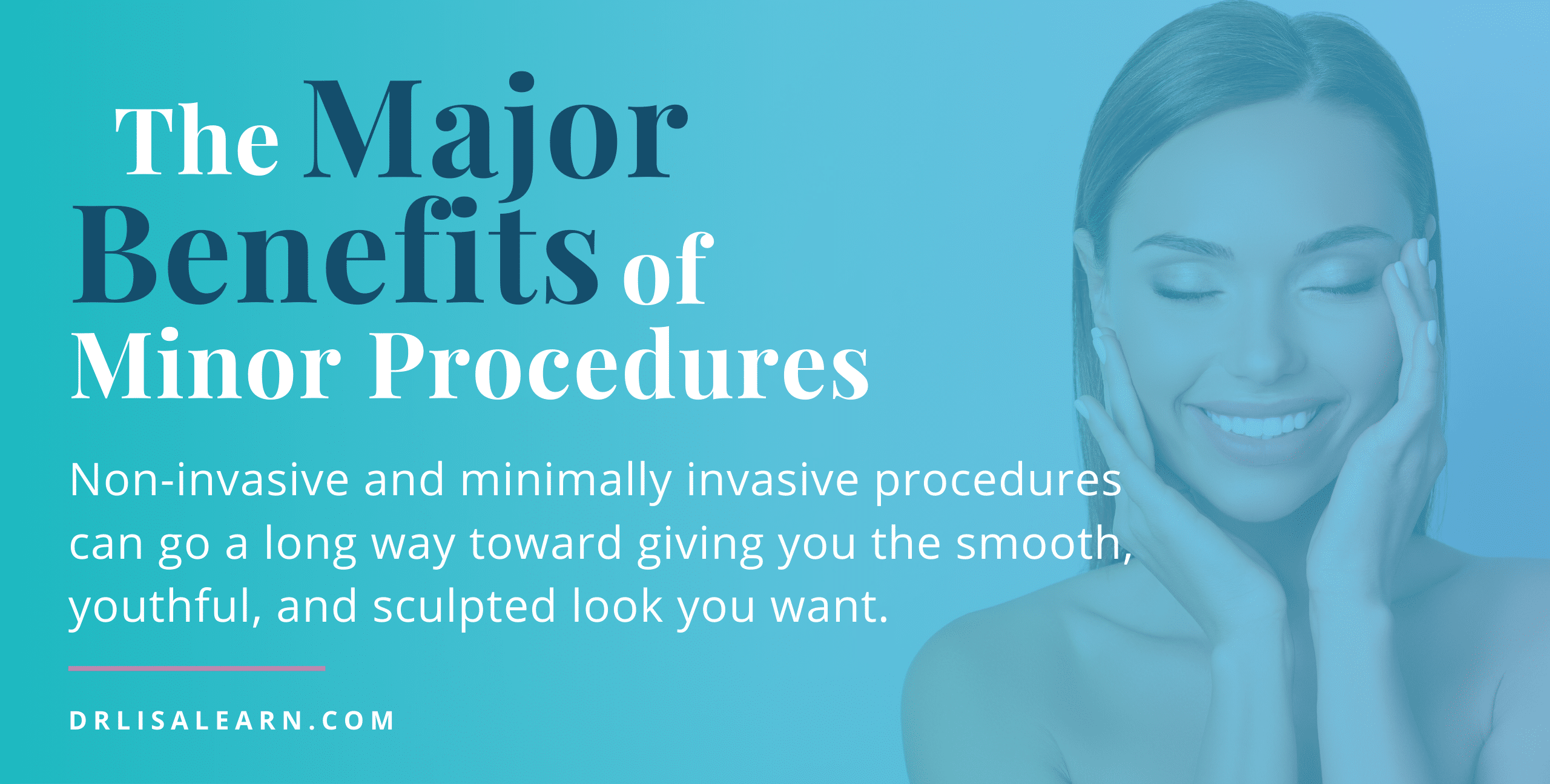 Maybe you're just a little scared.
These feelings are all extremely normal, and nothing to be ashamed about. And we are never going to push you into any procedure that you aren't 100% ready for and completely want for yourself.
Fortunately, major surgery is usually not your only option.
At our office, Dr. Lisa Learn provides a variety of non-invasive and minimally invasive aesthetic procedures that can help you achieve the look you've always wanted, without the hassle or downtime of major surgery. Even if you're completely comfortable with the idea of plastic surgery, you may even discover that a more minor procedure is a better fit for your needs!
Injectables
If you're looking for ways to smooth out wrinkles and creases, or add fullness to lips, an injectable product such as Botox or Juvéderm may be a great alternative to a facelift or other skin surgery.
Botox is one of our most popular treatments, and it's an ideal choice for eliminating wrinkles and fine lines and crow's feet around the face. It's a chemical that relaxes facial muscles by blocking the neurotransmitters, which in turn smooths out the skin. In the hands of a skillful professional like Dr. Learn, Botox can even be used to enhance selected features, improve brow positioning, and even relieve involuntary headaches or muscle twitching.
Results are quick (3-7 days to reach full effect), there's no downtime, and results last 3-6 months on average.
Juvéderm can also be used for those wrinkles and fine lines, but it works a little bit differently. It's a dermal filler, so it's actually adding volume to your skin, rather than "freezing" small muscles associated with wrinkles like Botox. This makes it a good candidate for lifting cheeks, plumping up lips, and filling in especially deep wrinkles and facial lines. The results tend to last around a year.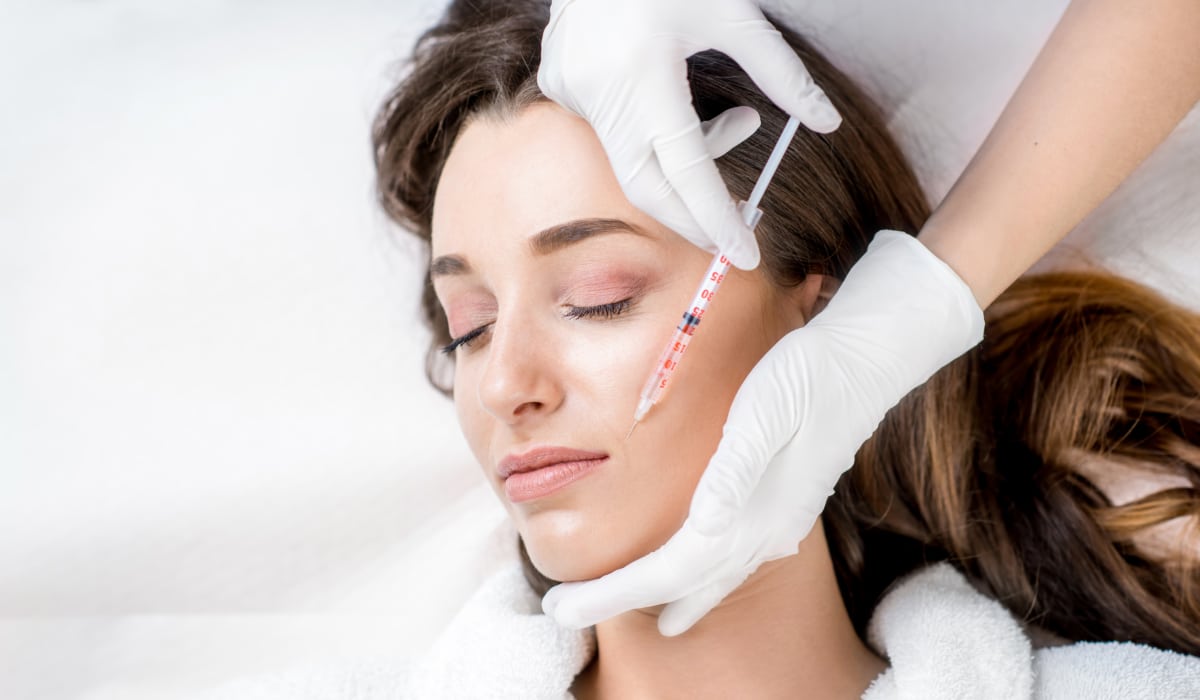 Laser Skin Tightening
Here's yet another minimally invasive option for restoring smooth, youthful skin—one that doesn't involve injecting any kind of chemical or substance into your skin at all!
Laser skin tightening works by heating up the lower layers of skin in order to trigger production of new elastic, collagen, and hyaluronic acid. These are the natural ingredients that keep your skin full, elastic, and flexible, and as we age the body produces less and less of them. By age 50, your skin is only producing half as much collagen as it did at age 25.
Like the other treatments we've mentioned so far, laser skin tightening works great on wrinkles and fine lines. It's also ideal for sagging skin, such as jowls, double chins, turkey neck, and poor jawline definition.
Skin Care
Maybe all you really want or need is a "refresh" of the outer layers of skin in order to restore some healthy glow and youthful shine. If that's the case, we have plenty of great options.
Chemical peels are a very simple, common, safe, and tried-and-true approach that remains very popular with our clients! A chemical peel is going to remove the outermost layers of dead skin, revealing the healthy, more youthful look underneath.
In addition to improving the appearance of, once again, fine lines and wrinkles, chemical peels are also a great choice for things like sun damage, irregularities in skin pigmentation, freckles, liver spots, acne, and facial scars.
For a more "high tech" option, you might instead opt for laser skin resurfacing. In this procedure, a medical laser beam gently and painlessly vaporizes the outer layers of skin, while at the same time heating up lower layers of skin to encourage collagen production (albeit not as thoroughly as with laser skin tightening).
Laser skin resurfacing is an alternative to chemical peels that is recommended for many of the same conditions. There's a little more aftercare required for laser skin resurfacing, but the advantage is that we can be more pinpoint precise in terms of the treatment area—for example, it's much easier to only target a specific scar or blemish you want to get rid of. There are pros and cons to each, which we'll be happy to discuss more in depth at your appointment.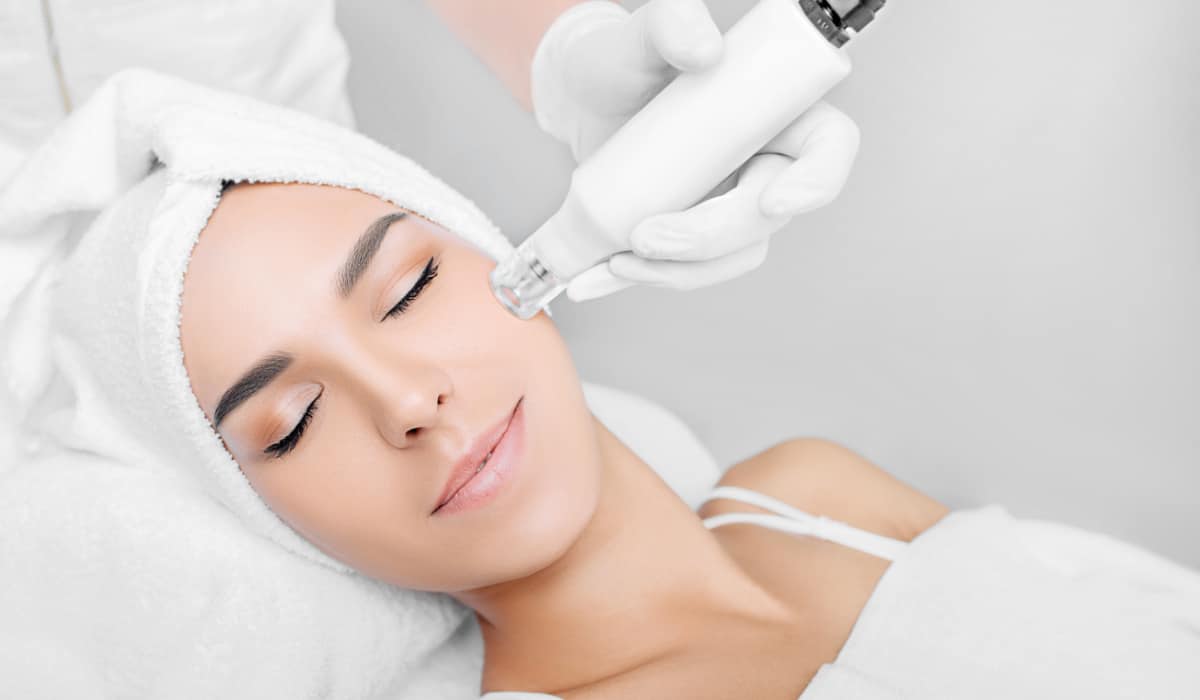 A "Small" Procedure Can Still Make a Huge Difference
Don't get us wrong—we're not trying to discourage you from getting a cosmetic surgery, if that's what you really want. Surgery can provide more complete and dramatic results than non-surgical methods can, and for certain types of aesthetic enhancements it may be the only choice.
But in other cases, non-surgical approaches like laser, fillers, injectables, and peels can still give you absolutely great results for months or even years. It really just comes down to what you're looking for, and what you're comfortable with. Realistic expectations for results, risks, recovery, expense, and other factors always need to be weighed against one another in order to decide which treatment is truly right for you.
If you're seriously considering an aesthetic procedure to help restore a youthful appearance and help you feel comfortable and beautiful in your own skin, we'd absolutely love to help you. We offer a thorough variety of options (more than what you've just read about here), from non-invasive to minimally invasive to surgical, and can help walk you through each one so that you're 100% comfortable and happy with any procedures you choose.
To schedule a consultation with Dr. Lisa Learn in Fort Lauderdale, give us a call today at (954) 380-8411, or reach out to us online. Virtual consultations are also available!