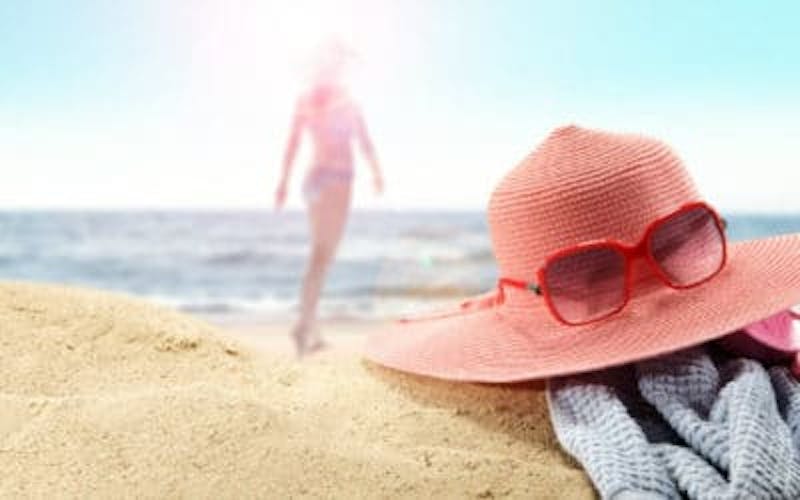 It may not be as glorious a spectacle as the swallows to San Juan Capastrano, but the "migration" of travelers from the north to spend winter in Florida is just as much an honored tradition.
Snowbirds escape colder climates to spend a much more relaxing and shovel-less winter in Florida. If that describes you each year, then welcome!
Winter in a new location can make for a refreshing and restoring change of pace. It can also open up time and opportunities to pursue some of your personal goals.
One such opportunity—and one that many snowbirds take advantage of—is undergoing skin and facial rejuvenation. Bring some of that warm glow back when you return up north!
You might think that such procedures may be long, complicated, and generally not a fun way to spend a warm winter, but you may be surprised. Our special treatments can provide a smoother, younger look to your skin without a need to get bogged down in complex procedures.
It's all about our lasers.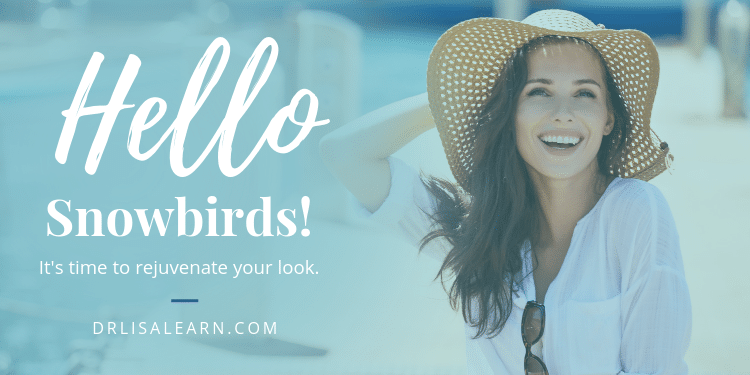 Laser Skin Tightening
If you would like to address wrinkles, lines, sagging, jowls, loosely defined jawlines and other issues impeding the appearance of healthy, youthful skin, you do not always have to undergo a facelift.
Our Profound laser skin tightening system works with skin to naturally regain elasticity and volume where it is needed, greatly improving areas of aesthetic concern.
The best part for snowbirds is that the procedure takes only about an hour and only one session is needed! You can continue right on with your day after the procedure is finished, with no need to have anyone drive you around or treat you special afterward (although we won't tell on you if you want to try to milk hospitality out of your loved ones).
How does Laser Skin Tightening Work?
The Profound Laser System uses a set of silicon coated needles with uncoated tips that are inserted into the skin. Local anesthesia is used to prevent any pain during this part of the session.
Once the needles are in place, the laser device generates radiofrequency (RF) energy at a very specific temperature that passes between the needle tips. The dermis and subcutaneous layers of the skin are heated to 67 degrees Celsius, the temperature that is best to stimulate the production of elastin and collagen.
Essentially, the procedure stimulates your skin to produce the building blocks it needs for rejuvenation and tightening. It is a very controlled procedure to build volume and remodel tissue as desired, and the silicone coating on the needles prevents other layers of skin from being heated.
In terms of timing, recovery from laser skin tightening is much faster than other methods. If any bruising or swelling happens, you can expect it to be minor and last only 3-5 days, as opposed to up to 2 weeks for other procedures.
However, the ultimate effects of this procedure do take time to present themselves. It may take a few weeks to start seeing obvious improvement to your skin, and maximum results tend to show after around 6 months. Once reaching that point, the improvements can be expected to last for several years.
If looking as good as possible upon your return is important to you, you will want to schedule your procedure as soon as possible! We will do our best to make your appointment work for you.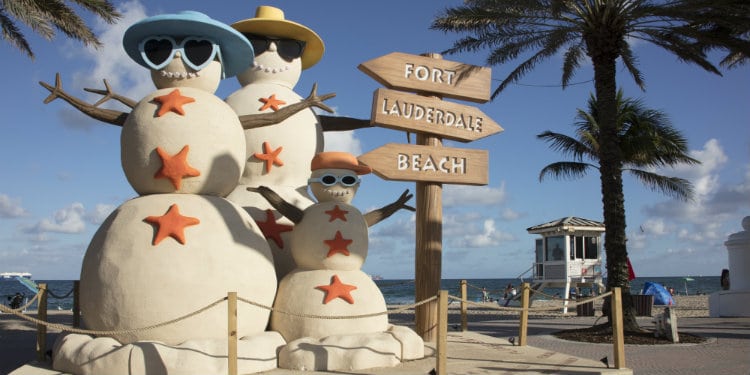 Laser Skin Resurfacing
Laser skin resurfacing does have a longer recovery time than skin tightening, and post-procedure treatment is a bit more involved, but the results are very well worth it!
Skin resurfacing with the Claro2 Laser can reduce fine lines and wrinkles, but is also effective against scars, blemishes, birthmarks, and other skin imperfections. It is a fully non-invasive procedure, as well.
How does Laser Skin Resurfacing Work?
The Claro2 laser uses short bursts of concentrated light energy to remove external layers of damaged skin. In turn, it reveals newer, healthier layers of skin and stimulates the production of collagen.
The treatment is highly calibrated, allowing only specific areas of the skin to be worked on. Any surrounding tissue that does not need treatment will remain unaffected.
Claro2 laser treatment takes about 30 minutes, depending on how many areas of the skin are being treated. Little to no anesthetic is required for this procedure, and there is virtually no downtime.
Following the procedure, treated areas will be protected with bandages. You might also experience some swelling.
Once 24 hours have passed, you will also need to begin a process of cleaning the treated areas 4-5 times daily and applying petroleum jelly to minimize any potential scabbing.
The full healing process takes a few weeks, and your skin will become dry and start to peel. An itching or stinging sensation may also be present, but you can conduct activities as normal.
It would be wise to schedule laser skin resurfacing so that it doesn't bump up against other events you wish to enjoy during your Florida winter, and give yourself buffer room to recover appropriately.
A Shining Return
Our laser treatments may be just what you're looking for, but it is possible that other forms of treatment may be best for your individual needs and situation.
Dr. Learn will be happy to discuss all your options and her best recommendations for you during a consultation. The sooner we can talk, the sooner we will be able to plan the winter procedures you would like.
All snowbirds are welcome! Call the office of Dr. Lisa J. Learn in Fort Lauderdale at (954) 380-8411 or feel free to fill out our online contact form.