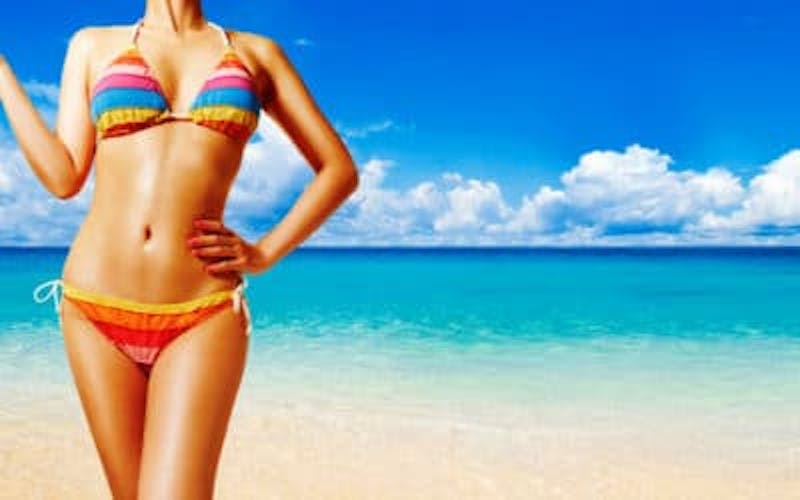 When we talk about the "before and after" of a plastic surgery procedure, it's tempting to reduce the discussion to what you can expect for post-surgical recovery, or even just about how your physical appearance itself will change.
Those matters are important, of course. We even provide a helpful photo gallery of before and after images to help our clients better visualize what they might look like after a tummy tuck, breast reduction, or other procedure.
But it's also only part of the story. There's also an emotional and psychological component. It's about how you see yourself. How you feel in your own skin. How you relate to yourself and to the world around you. The surface level changes are only that—surface level. Aesthetic wellness is more than skin deep—it's about achieving physical, mental, and emotional health and wholeness.
In this blog, we'd like to address what the "before" and "after" stages look like on this deeper level for the most successful plastic surgeries—and the most satisfied clients.
Before Your Plastic Surgery Procedure—What Makes a Good Candidate?
Possibly the most important thing you must understand is the desire for cosmetic surgery and aesthetic wellness should never come from a place of vanity, or even of self-doubt. It's not about a narcissistic quest for physical perfection, nor does it indicate self-loathing.
It's also not something you do for someone else. You shouldn't choose plastic surgery because a partner wants it. This has to be a decision you make for yourself, and your own sense of happiness.
Bad candidates for a plastic surgery may:
Have unrealistic expectations about the results of the procedure from a physical perspective. A surgery can make you look younger and more natural, but it's not going to turn you into a visual clone of your favorite supermodel. We'll repeat it—it's not about seeking perfection.
Have unrealistic expectations that plastic surgery is going to repair a bad relationship, depression, body dysmorphia, grief over losing a loved one, or any other severe inner turmoil they might be facing. If you're really struggling with something in your life—emotionally or psychologically—surgery is not the right way to fix it. In the long run, it will only hurt you more.
Be disqualified for medical reasons. All surgical procedures involve some degree of risk. For those who have medical conditions such as diabetes, high blood pressure, obesity, heart disease, or a history of smoking, those risks may be too high to ignore.
So, what makes a good candidate?
Many of our patients come to us because they have one or two "flaws" in their appearance that they would like to improve. Maybe you have a birth defect that you'd like to repair, such as a cleft palate. Maybe you were in an accident (auto, industrial, etc.) and would like to improve the appearance of scarring or burns. Maybe the bags under your eyes make you look "tired" all the time to others, even though you feel energetic.
The crucial bit hit here is that, for the most part, these candidates for surgery want the way they look on the outside to reflect the way that they feel on the inside. It's not about remaking yourself into a different person, but about enhancing and emphasizing the natural beauty you already have, inside and out. A cosmetic procedure to firm up a particular flaw or to help you look a little bit younger not only reinforces your own inner vibrancy, but enables you to go out and show it confidently to the world!
Good candidates are:
Generally in good physical health. You might have a sagging chin, or you might not be totally happy with the way your breasts look, but you do take care of yourself with exercise, diet, avoiding smoking, etc.
Emotionally and psychologically stable. You aren't pursuing plastic surgery as a way to run from turmoil, or from a sense of obsession or vanity.
Understanding of the risks of surgery and have realistic expectations about the results.
After Your Plastic Surgery
Probably the best part of being a plastic surgeon is being able to see and hear about the remarkable positive changes that can be brought about in someone's life. Again, we're not just talking about looking younger or more youthful, or improving the physical appearance of a face, arms, breasts, or tummy.
Of course, the actual benefits you experience will be unique to you, based not only on the procedure performed but also your own personal reasons for getting the surgery, your goals, and your feelings. However, some of the most common benefits our patients report include:
Improved physical health. For some procedures, the physical health benefits are obvious. If you can keep it off, the weight loss resulting from a liposuction will help keep you more active and reduce your risk of obesity-related health problems. A breast reduction can alleviate back pain and headaches, or even improve athletic performance. A nose surgery might improve breathing obstructions. But it's also important to remember that there can be a psychosomatic response. Improved mental health can improve physical health.
Improved mood and self-confidence. It's cliché, but it's the truth—when you look good, you tend to feel good, too. A positive self-image of their own body often makes it easy for people to "put themselves out there," try new things, and carry themselves with increased self-assuredness.
Increased professional and social opportunities. When you carry yourself with confidence, doors may open that weren't open before. Your natural beauty, energy, and vitality become more apparent to the people around you in both personal and professional settings.
For some people, a plastic surgery procedure can be an important step on the pathway to better health, greater happiness, and personal satisfaction. It's not for everyone, but for those who are ready and want it for the right reasons, the transformation can be life-changing and affirming.
To schedule your consultation with Dr. Lisa Learn, please give us a call today at (954) 380-8411.