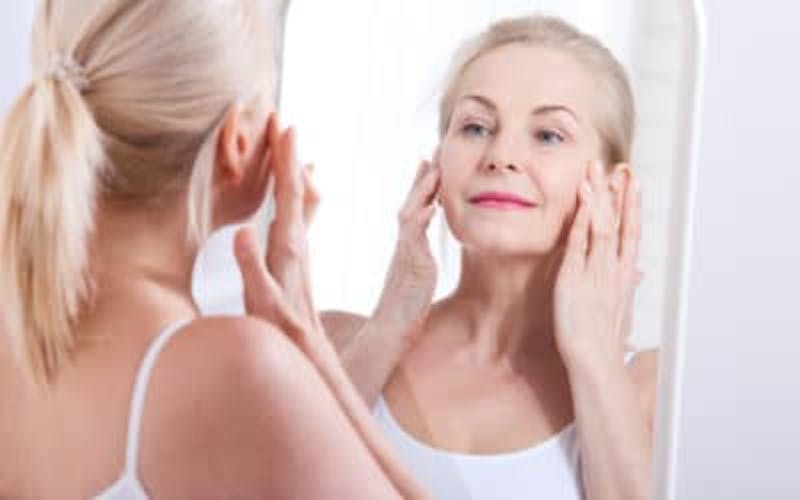 One of the main obstacles that can scare people away from getting a cosmetic surgery procedure—especially one that takes place in a highly visible area, like the face—is fear about the downtime and recovery period afterward.
Lots of women are unhappy with sagging skin, forehead creases, wrinkles, and other effects of aging in the face. In many of those cases, the best results can only be achieved through cosmetic surgery.
But even if a facelift is something you really, truly want for yourself, two to three weeks of dealing with the potential discomfort, swelling, bruises, sutures, and other unsightly and/or uncomfortable side effects is a tough ask for a lot of people.
In the past, we've blogged about weighing the advantages and disadvantages of facelift surgery versus laser skin tightening, a much less invasive and disruptive procedure with results that fall somewhere in between cosmetic surgery and dermal fillers.
But actually, that isn't your only choice. One other option worth considering is a mini facelift, also known as a modified facelift.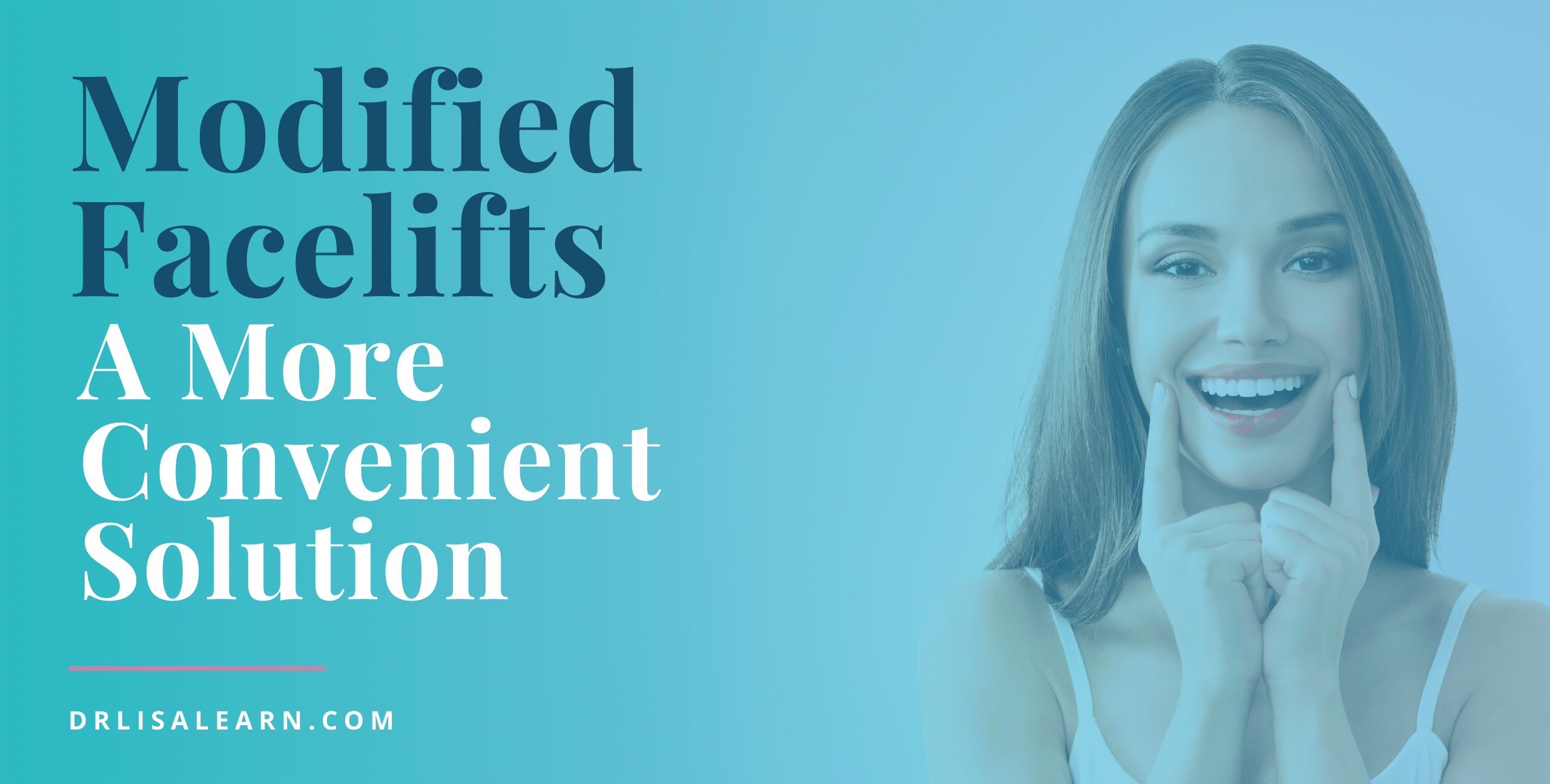 What Is a Modified Facelift?
The short answer is that a modified facelift is a surgical procedure that is not as invasive or as extensive as what you would typically expect from a "full" facelift.
Now, to be clear, it's not like there are exactly two procedures here, with a clear line between them. There are a wide variety of techniques we can employ in any given cosmetic surgery. Each one is personalized to meet the individual needs of the patient.
That said, a typical modified facelift is a procedure that involves making small, S-shaped incisions around the ears, then lifting and tightening the skin (and removing excess tissue). This is in comparison to a more traditional facelift, which uses longer incisions that may extend from the front of the ear and behind it, up to the hairline.
What Are the Advantages and Disadvantages of a Modified Facelift?
As you might have guessed, the biggest advantage of using the modified procedure is substantially reduced downtime. Whereas a full facelift usually requires a solid 3-5 weeks or so of recovery, the modified lift usually only requires a single week.
Mini-facelifts also do not require the use of a drainage tube, which can be necessary on more invasive facelift procedures. Drainage tubes are designed to get rid of any fluids that build up near the surgical site, and typically have to stay in for a couple of days after the procedure. Although most patients do tolerate them well—and it's only a couple of days—it's definitely a nice bonus to not have to deal with them!
Because the incisions are smaller and heal faster, the rate of post-surgical complications is also lower with the modified facelift. There's also less bruising and pain.
As far as downsides are concerned, the biggest one is some results just aren't achievable through the small incisions alone. In particular, modified facelifts aren't able to deal with sagging skin around the neck, and if your wrinkles or sagging skin are especially severe, a mini facelift probably won't be able to give you results as dramatic as a full facelift.
Another potential drawback is that results may not last quite as long as those from a full facelift, especially in patients who are older or don't maintain an overall healthy lifestyle.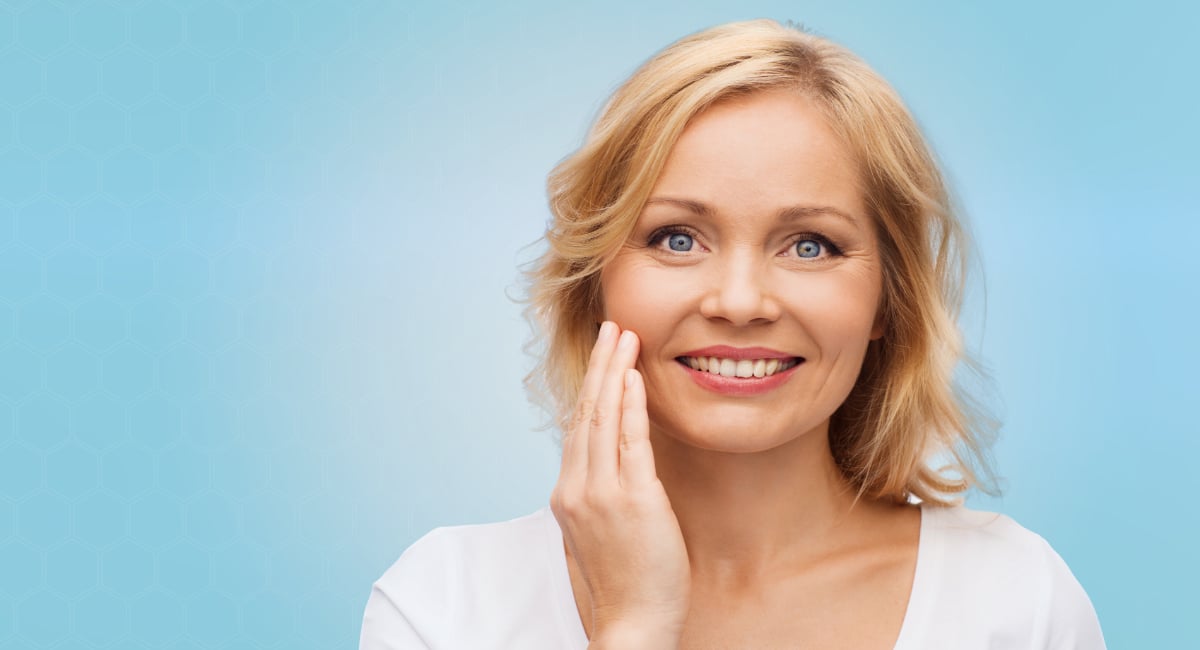 Helping You Find the Facial Procedure That's Right for You
If you'd like a more youthful facial appearance, tighter skin, and reduced appearance of fine lines, wrinkles, and other skin issues, you certainly don't lack for options!
Some people may be looking for the kind of dramatic results that only a full, traditional facelift can provide. For others, a modified facelift, laser skin tightening, or dermal fillers might be preferred instead. With every option, there are trade-offs to be considered in terms of both the kinds of results that are achievable and the invasiveness of the procedure.
At first, you might feel overwhelmed by your choices! But don't worry. We're here to help you sort through your options so that you can make the choice that's right for you—comfortably and confidently.
We're not here to push any one particular procedure over any other. We're here to make sure you get the results you want, in a way that you're comfortable with, so that you can be the best version of yourself!
Interested? Let's chat! You can contact Dr. Lisa Learn at (954) 380-8411 to schedule your consultation at our office in Fort Lauderdale.