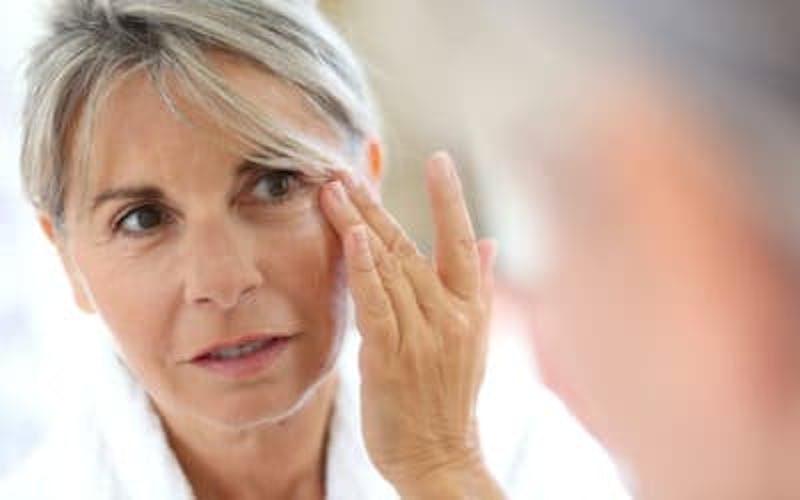 When discussing the benefits of any cosmetic procedure, it's useful to talk about both the physical benefits (how you look) and the emotional ones (how you feel). We can talk to you about the kinds of visible changes to your appearance that a facelift could produce, but the true value and benefit comes from how it changes your outlook, and makes you more comfortable or confident. Only you can know what those benefits look like in your own life!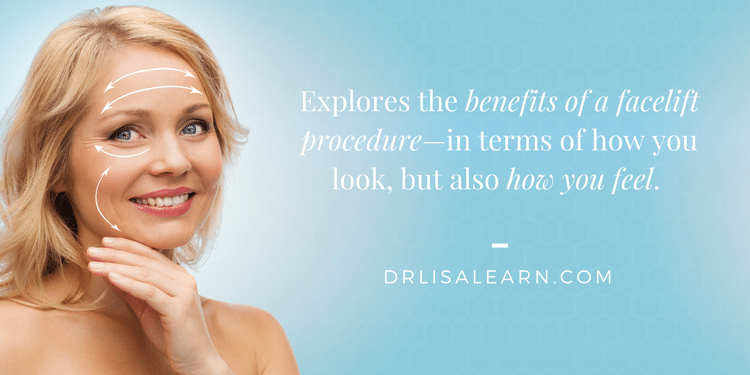 The actual physical changes made by a facelift may be quite subtle, but they can have a dramatic effect on the way you look and feel. Common benefits include:
Tighten and repair loose skin. Skin relaxes and sags with age, creating wrinkles, fine lines, jowls, double chins, and other signs of aging. A facelift can tighten, repair, and smooth sagging skin.
Tighten facial muscles. It's not just skin that droops and sags with age—the underlying muscles that form the structure of the face do, too. Tightening these muscles reduces the amount of tension and pulling on your skin, which in turn allows the improved appearance of the facelift to last much longer.
Improve facial contouring. A facelift won't just eliminate wrinkles. Your jawline, cheeks, and other prominent contours get an upgrade, too.
Remove excess fat. Unwanted fat deposits that collect in areas like the chin may be removed to further eliminate the appearance of sagging.
Can be combined with other procedures. A facelift may often be combined with related procedures like facial liposuction, lip augmentation, or eyelid surgery. Performing these procedures together rather than separately may produce more dramatic results and save on overall recovery time.
Long-lasting results. Unlike most non-surgical facial treatments, which have to be re-administered periodically, a facelift confers far more permanent benefits. That doesn't mean you won't continue aging, of course, but the procedure confers lasting improvements to your facial appearance, and you'll age more gracefully as the years roll on.
Again, the end goal of all these subtle changes is really about making a difference in the way you feel. A more youthful face can make you feel more vibrant or energetic, or give you a greater sense of comfort and confidence in your own skin.
If you're seriously considering a facelift procedure, please give Dr. Lisa Learn a call today to schedule a consultation. The two of you will talk honestly and openly about available procedures, realistic expectations, and the next steps. To reach our office in Fort Lauderdale, call (954) 380-8411. Virtual consultations are also available for those who aren't able to schedule in person.