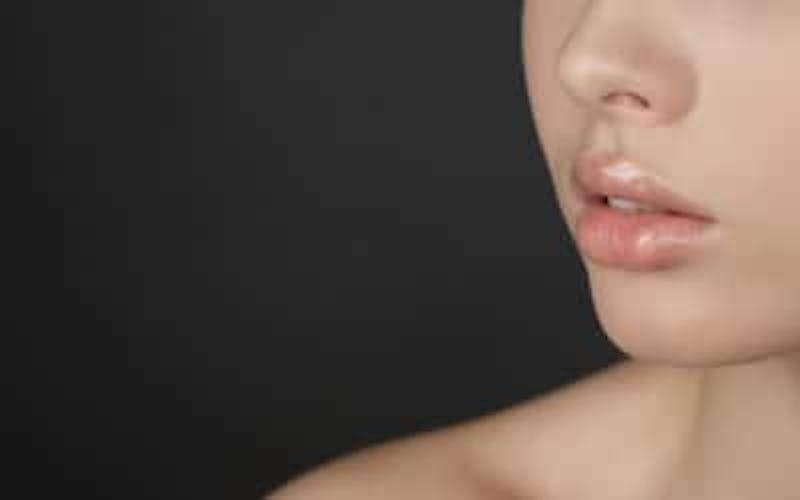 Can you remember a time when plump, full lips were not a thing? (Because we certainly can't!)
From Brooke Shields in the '80s to Angelina Jolie in '90s to Kim Kardashian today, it's pretty obvious that many of us yearn for the appearance of full, well-defined lips. And we don't blame you – they can be youthful, exotic, and super attractive!
But the truth is not all of us are born with perfect lips (and even those of us who are lucky enough to have natural, luscious kissers will eventually start feeling the effects of aging – which can definitely make beautiful lips wrinkle and deflate). This, however, doesn't mean there's nothing you can do about it – celebrities and non-celebrities all over the world enhance their appearance every day, and lip augmentation is one of the most common procedures used to get there.
If you thought you had to live with thin, sad lips for the rest of your life, think again! Lip fillers are here to save the day.
What is Lip Augmentation?
Lip augmentation is just a fancy way of saying "lip injections," which is a non-surgical procedure that uses dermal filler to enhance and define lips.
These fillers come in many different forms, and there are a variety of products that can be used in the lips and around the mouth to achieve the look patients desire. Dr. Lisa Learn uses Juvederm and Restylane at our Fort Lauderdale office. These fillers are FDA approved and contain hyaluronic acid.
Now, don't let the "acid" part intimidate you; these fillers will not melt your face off. In fact, hyaluronic acid is a safer alternative compared to collagen fillers since it is a natural substance already found in the body. Hyaluronic acid fillers will also last much longer.
What are the Benefits of Lip Augmentation?
Lip fillers come with many benefits. Some of these include:
Added volume
Enhanced lip shape
Fuller, plumper lips
If you have been dealing with deflated upper lips, or uneven lips and/or lip lines, then this procedure may be just what you need.
Lip injections are not just for those who want bigger lips; lip fillers are also a great option for older patients who want to smooth out their lips while adding definition and a bit of volume.
Another awesome benefit worth mentioning is how safe this procedure has become over the years. We already touched on this on the last section, but the use of hyaluronic acid fillers has made this procedure much safer and effective. Now, plastic surgeons have full control over how much lip volume is created, minimizing bruising, decreasing the risks of allergic reactions, and allowing the results to last much longer.

What Does the Procedure Entail?
A lip augmentation can be done in about 30 minutes as an outpatient procedure and requires no downtime to recover. (Dr. Learn will perform the injections, and you can walk right out the door and get back to your normal life.)
She will first apply a topical numbing cream over your lips to numb the area. Next, a small needle will be used to inject the dermal fillers into your lips. You can expect to experience some swelling – this is normal, so there's no need to panic!
Over the course of a few days (usually around 2 to 4 days), swelling should diminish and you will be able to see the full, natural results of the procedure.
We always recommend applying ice to the area for about 15 minutes at a time to control swelling, and you should also avoid wearing lipstick or other lip products immediately following the procedure.
How Long Does a Lip Augmentation Last?
The reality is nothing lasts forever, and the same goes for lip augmentation. Typically, the results of lip injections will last between one year and 18 months. (We are sorry to burst your bubble, but this procedure is definitely not permanent, and will need some upkeep given time.)
As time passes, the fillers will be safely metabolized by your body, and your lips will appear as they did prior to your lip augmentation procedure. And in order to prolong results, you will need to schedule routine maintenance appointments at our office.
Are There Any Potential Side Effects?
As is true with any cosmetic procedure, there are some side effects associated with lip augmentation. The good news, though, is that these instances are very rare and generally mild. Prior to your procedure, Dr. Learn will discuss these risks with you so you can move forward feeling confident.
And if you have any questions, don't hesitate to voice your concerns during your initial consultation. We want you to be completely comfortable with your decision.
That said, some known side effects include:
Bleeding from the injection sites
Prolonged swelling and bruising
Redness and tenderness at the site of the injection
Cold sores or fever blisters on the lips or area surrounding the lips
Ulceration, scarring, or stiffening of the lips
Infection
If you experience any of these symptoms, it's important that you contact our office right away so we can promptly address the situation.
Fill Your Lips with Confidence
Our goal is to help you feel beautiful and confident – starting with your lips. And Dr. Lisa Learn has been able to do just that for countless patients just like you who were looking to fill their lips with confidence. So give our Fort Lauderdale office a call today at (954) 380-8411 to schedule a consultation. Or simply use our online contact form to have a member of our staff reach out to you.